Meet the Team and Trustees
The Gandhi Foundation was launched on 10th October 1983 at a meeting attended by about 200 people in Friends House, London. The three main founders were Lord David Ennals, Surur Hoda, and Cecil Evans. These days the work of the Foundation is carried out by the Executive Committee.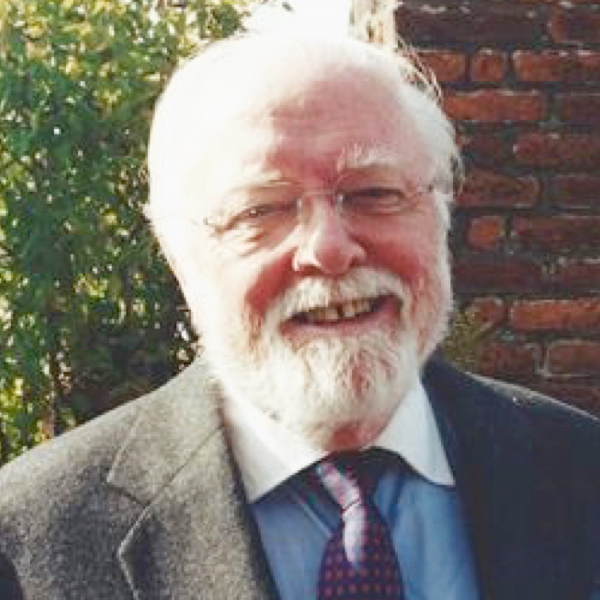 Lord Richard Attenborough
Founder President

Founder President of The Gandhi Foundation, Director of the film 'Gandhi'.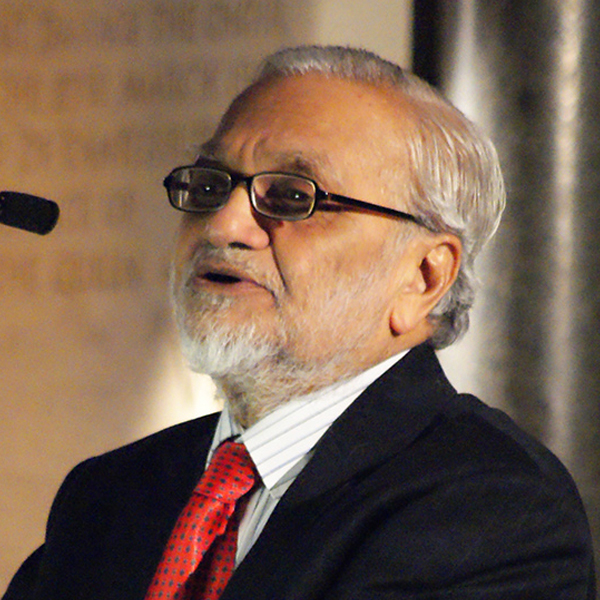 Lord Bhikhu Parekh
President

Bhikhu Parekh is Emeritus Professor at the University of Hull. He has been a visiting Professor at Harvard, McGill, and Pennsylvania universities ans was Vice Chancellor of the University of Baroda, India in the 1980s. He is the author of a number of books on Gandhi, including Gandhi (Oxford University Press), and Rethinking Multiculturalism (Harvard University Press). He received the Sir Isaiah Berlin Prize for lifetime contribution to political philosophy, the BBC's Lifetime Achievement Award, Padmabushan from the President of India, and over fifteen honorary doctorates.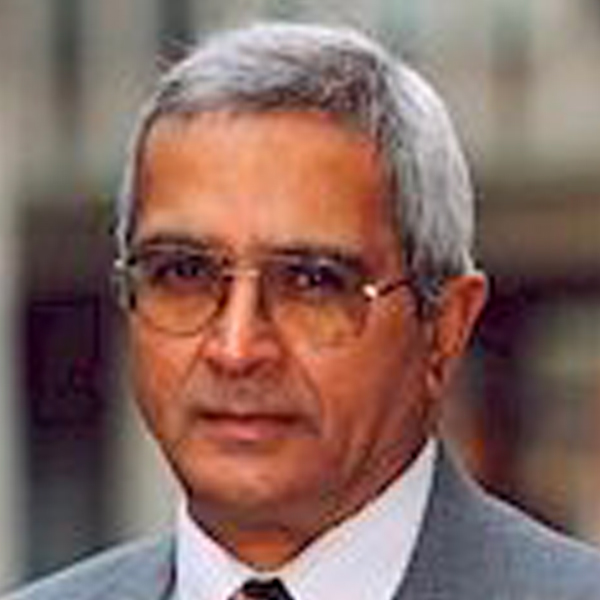 Lord Navnit Dholakia OBE
Patron

Lord Dholakia is co-Deputy Leader of the Liberal Democrats in the House of Lords. He is involved with a range of charities including Patron of the British branch of Child in Need, India, and has served as member of the Commission for Racial Equality and the Howard League for Penal Reform.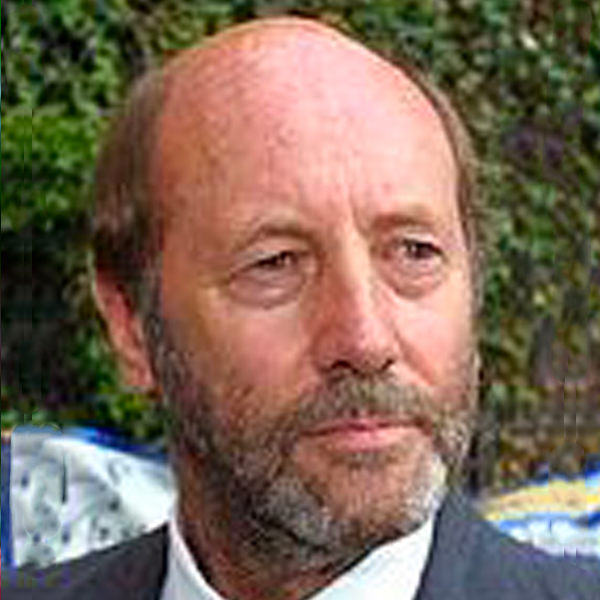 Denis Halliday
Patron
Denis had a long career in the United Nations mainly in development and humanitarian assistance fields both in New York and overseas, reaching Assistant General-Secretary level. He is an Irish national. He was appointed UN Humanitarian Coordinator in Iraq in 1997 but resigned the following year over the sanctions which were causing immense suffering to civilians. In 2003 he was given the Gandhi Foundation International Peace Award and in 2009 became a patron of the Foundation.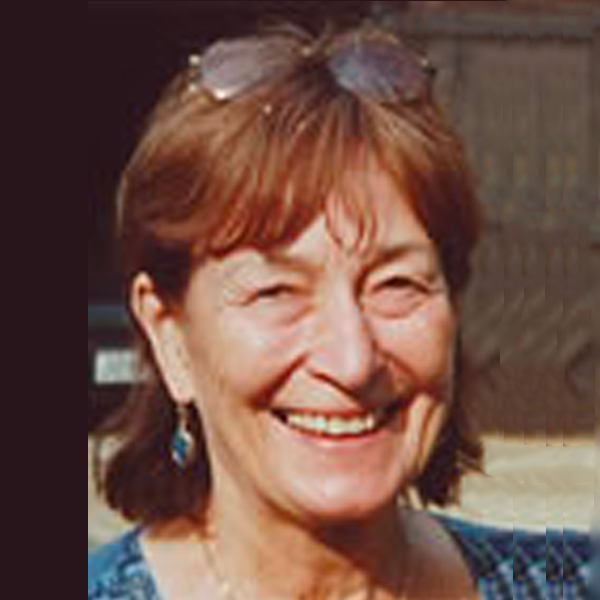 Diane Schumacher OBE
Patron 

Diana spent the early part of her childhood in India, and has ever since been fascinated by that country and its diverse peoples and cultures. Following university she worked with The British Council, and later became actively engaged in the UK and international movements for environmental sustainability and social justice. Diana has served on the boards of over twenty charities mainly concerned with ecology, education, social justice and economics. She has written books, contributed chapters, articles, and reviews to numerous publications on these interrelated topics.
In 1982 the late Surur Hoda invited Diana to join the newly formed Gandhi Foundation where she served as a Trustee for over twenty years, and has in the meantime re-visited India for the India Development Group, a charity which Hoda also chaired.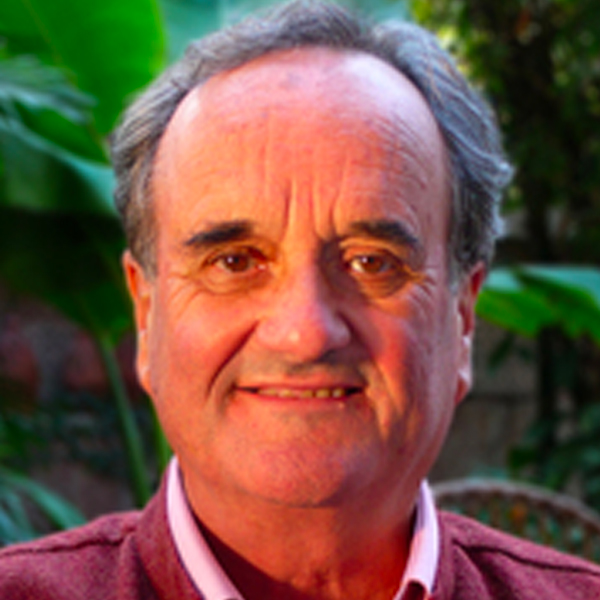 Sir Mark Tully OBE, KBE
Patron

The former Bureau Chief of BBC, New Delhi, a position he held for 20 years and recipient of many prestigious awards both in India his country of residence, and the UK, Sir Mark has authored nine books to critical acclaim. A long-time Trustee of the Gandhi Foundation, Sir Mark is due to deliver the Gandhi annual lecture for the second time in 2022.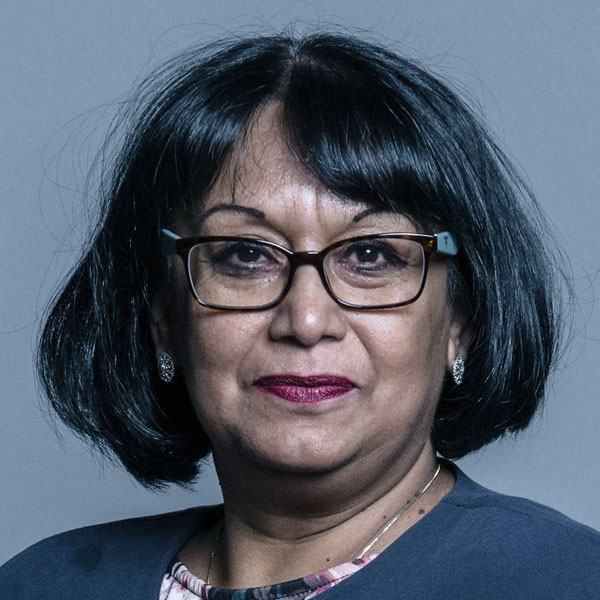 Sandip K. Verma, Baroness Verma
Patron
Sandip K. Verma, Baroness Verma, is an Indian-British politician in the United Kingdom. An appointed member of the House of Lords, Baroness Verma was appointed as Ministerial Champion for Tackling Violence Against Women and Girls in December 2015, a role that co-chairs the All-Party Parliamentary Group for UN Women – UN Women UK.
The APPG looks to provide a parliamentary platform to address the urgent need to mitigate the disproportionate burdens carried by women and girls. This includes improving safety solutions for women in cities and public spaces, and accelerating progress on gender equality and the Sustainable Development Goals in the UK in the lead up to the 2030 deadline. The UN Women's website has further details.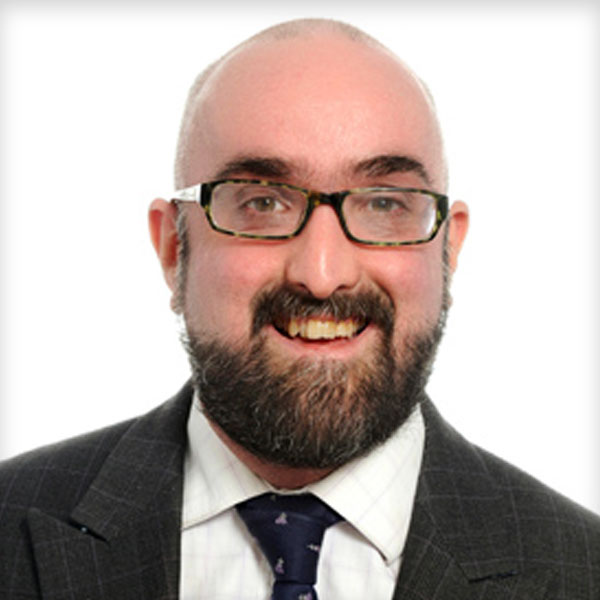 Mark Hoda
Trustee, Chair and Liaison with Jeevika Trust
My father and uncle were two of the Founders of the Gandhi Foundation in the 1980s, so Gandhi and the Foundation have been part of my life since I was a child. I chair the Executive Board of the Foundation and organise a number of its events and activities. I am also a former Trustee of the Gandhi Foundation's sister organisation Jeevika Trust (again founded by my dad and uncle with Gandhian economist E.F. Schumacher). Outside of the Gandhi Foundation, I have over 20 years experience of working in policy and public affairs roles for a wide range of organisations, including small and large charities. From my work in these political environments, I often see the great wisdom and relevance of Gandhi's message to our contemporary world. I wish more decision makers and influencers would draw their inspiration and guidance from his life and message. I hope the GF can help persuade more of them to do so.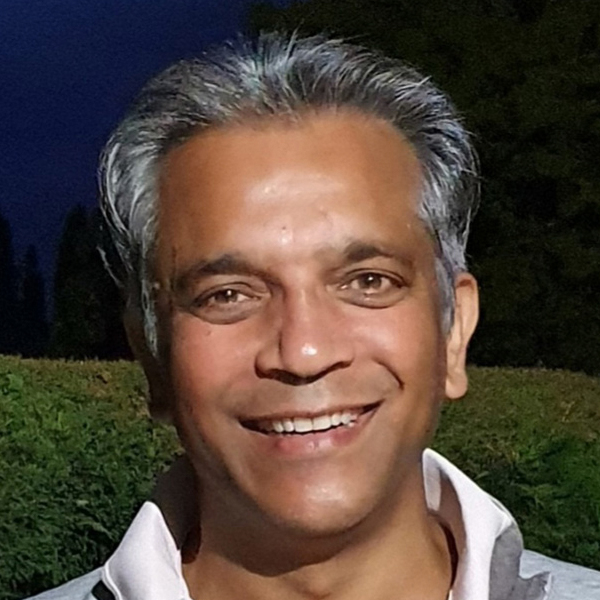 Omar Hayat
Trustee and Convenor of The Gandhi International Peace Award Committee
I have been a Friend of the Gandhi Foundation since my teens and a Trustee and Convenor of the Peace Award for over 20 years. The Peace Award is given to 'unsung' heroes who have made a significant contribution to improving the lives and conditions of people.
My background is from the engineering business sector having served as founder and CEO of an environmental company with commercial operations in the UK and abroad.
I recently retired after 9 years as Director and Guardian Trustee of Scott Bader Commonwealth Limited, a unique multi-national chemical company with a trustee ownership structure and truly democratic governance. The ideals of the SB company are very much aligned with Gandhian values in business. I am also a member of the selection committee of the international Water Air Food Awards (WAFA).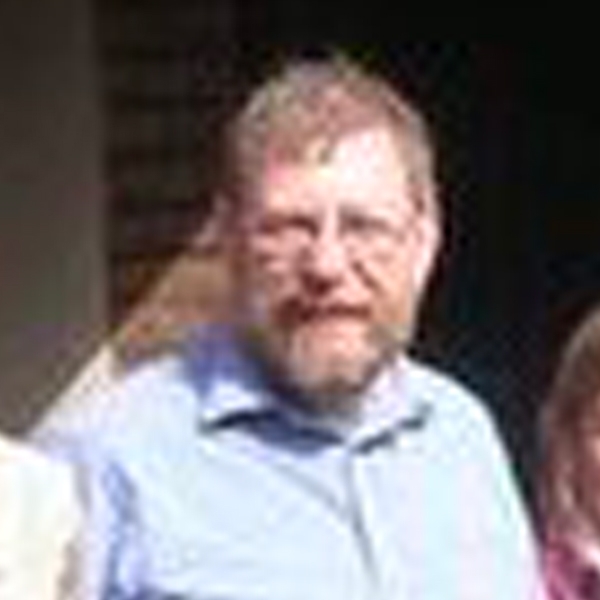 Trevor Lewis
Executive Committee Member, Website, Social Media & IT
My first experience of the Gandhi Foundation was when my children (now 28 and 26) were quite young and as a family we attended the Summer Gathering which the Gandhi Foundation had held annually for many years. We have continued to take part in the event (recently renamed the Gandhi Foundation Ashram Experience) almost every year since then (about 2004).
I have long been an admirer of Gandhi, who I believe is one of the most remarkable men ever to have lived. He was a great force for good.
I am a member of the Gandhi Foundation and a member of the Executive Committee because I want to contribute to carrying out its aims of highlighting how Gandhi's ideals are relevant today. In particular, the resolution of conflict via non-violent means, which was a guiding principle in all his endeavours, and has never been needed more urgently than it is today.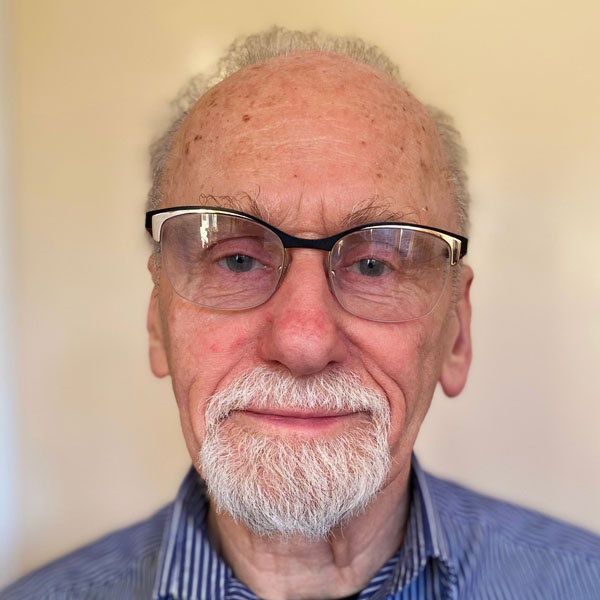 George Paxton
Trustee, Membership Secretary, Editor of The Gandhi Way
Being involved from about age 20 in such activities as peace campaigning (CND, PPU), human rights through Amnesty International, promotion of Fair Trade, it was natural to regard Gandhi as a great exemplar. About 30 years ago I discovered that a Gandhi society had been established in the UK a few years previously so I joined. Shortly afterwards the Gandhi Foundation was in need of an editor for their quarterly newsletter and I volunteered. I have edited what is now The Gandhi Way ever since.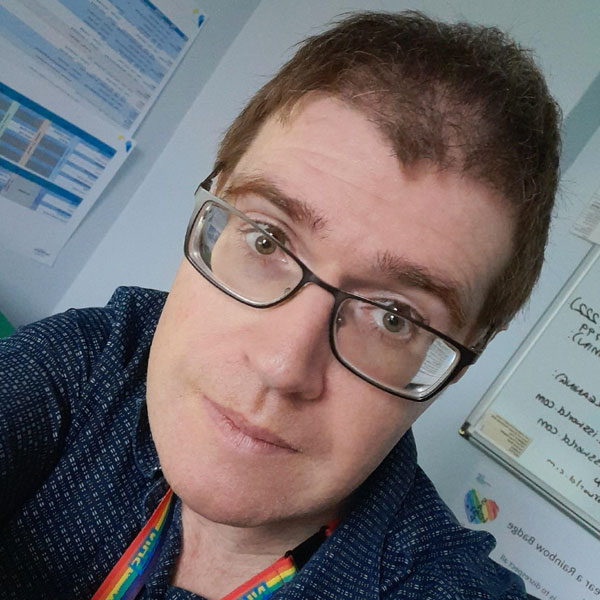 William Rhind
Outreach Worker
I have been involved with the Gandhi Foundation in various guises since around 2008, when I first at an interfaith event in Wimbledon. Having an Anglican mother from Australia and a Catholic father born in India, it seems natural that I should be interested in interfaith matters. With such family links, I grew knowing as much about Gandhi and Nehru as Churchill and Thatcher. Through my association with the Gandhi Foundation I have got more involved in the peace movement and am currently on the committee of Wimbledon CND. I have spoken to numerous groups on Gandhi and his relevance today. I currently work in the Education Department of an NHS mental health trust.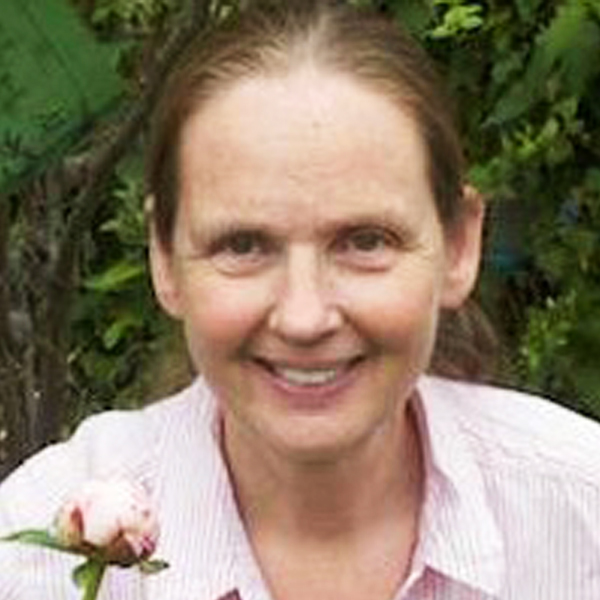 Jane Sill
Exec Member
I first became involved with Gandhi Foundation in 1991 having been introduced when I was Editor of Yoga & Health magazine. Over the next more than two decades, I regularly attended and featured events organised by the Foundation, including the Gandhi Summer School and a number of our readers joined as a result. I was fortunate to have been able to visit India a number of times including many of the places associated with Gandhi Ji's life. I was invited to join the Executive Committee in 2016 and have taken an active role in attending meetings and supporting GF initiatives. My background is in welfare and community projects, including time at the Women's Rights Office at NCCL (Liberty). Gandhi's universal message of peace and reconciliation through dialogue rather than the use of force has always been of great importance to me.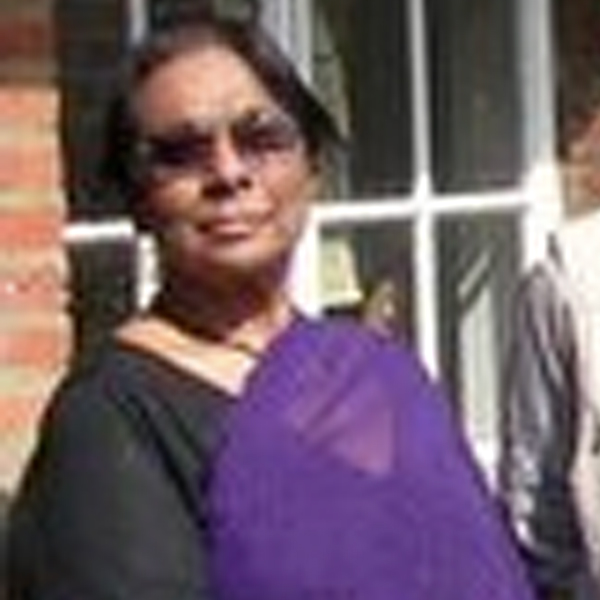 Shaheen Choudhury Westcombe MBE
Executive Committee Member & Kingsley Hall Trustee
I joined the Executive Committee of the Gandhi Foundation over a decade ago following an invitation from the late John Rowley who saw me speaking at a meeting on Gandhiji and Non-violence. My father, who was a politician and writer, greatly valued Gandhiji's teachings and accompanied him on his epic journey to Noakhali to combat communal violence.
I was one of the first women in Bangladesh to train as an architect and came to the UK in 1972 where I worked in various architectural practices. I then changed profession to promote equal opportunities and women's empowerment and later joined local government where I held senior positions. Currently, I continue to be involved with various community organisations and am Chair of the Board of Trustees, MIND in Bexley and East Kent.
The Gandhi Way
The Gandhi Foundation publishes a quarterly newsletter, The Gandhi Way, containing essays, articles, reports, letters, book reviews, Friends news, etc. Many of the articles are now being made available via this website. Edited by George Paxton for over 20 years, The Gandhi Way celebrated its 100th issue in 2009. Appropriate articles are always welcome, so if you would like to submit something for publication in The Gandhi Way, contact us.